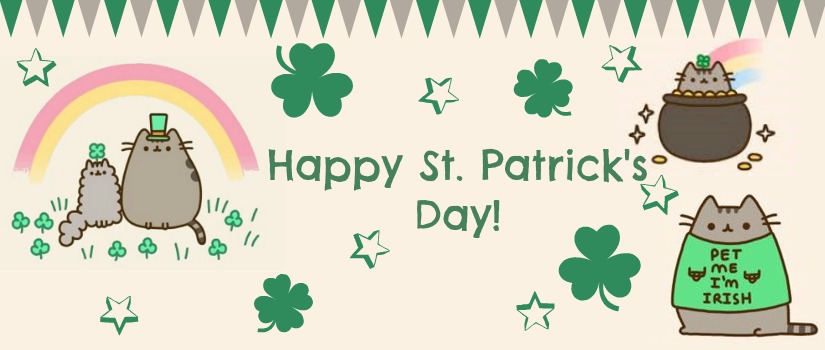 The big day is here and pets around the world are celebrating!  These pets have gone above and beyond the maximum state of green to bring you some luck this year!
1) Check out that gold-coin necklace!
2)  I hope those aren't beer vision goggles.
3)  Looks like someone frightened this little leprechaun!
4)  There are only two kinds of people in the world, the Irish and those who wish they were.
5)  I don't know about you, but this leprechaun seems pretty serious.
6)  This little nugget must know it's not easy being green.
7)  Luck?  Please.  We make our own luck!
8) Sláinte to all!
9)  This little sweetie has got the modeling world feeling Irish.
10)  When Irish eyes are smiling! ♪♫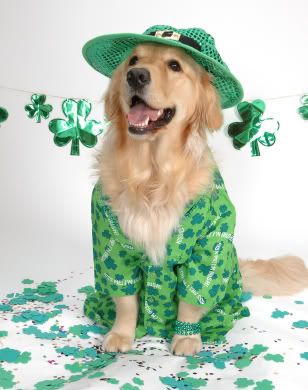 11)  An Irish twist on an old hat trick!
12)  Look!  Even Grumpy Cat is getting into the festivities!
13)  Which way to the parade?
14)  This cutie is very kissable!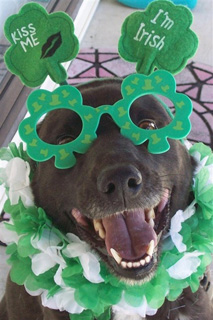 15)  Have a furry nice St. Patrick's Day!
16)  Don't give me your blarney!
17)  The protector of the mighty pot o' gold!
Which St. Patrick's Day Pet was your favorite?  Do you and your four-legged friend have plans for the holiday?  Let us know in the comments below!
Don't have any plans?  Check out our article here for a list of fun activities to get you and your pet in the Irish spirit!