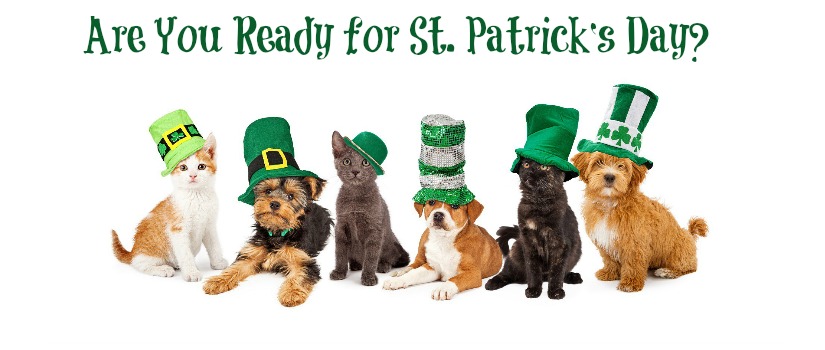 The luck of the Irish is upon us!  Keep your pet from getting pinched this Saturday by checking out these cool, pet friendly, DIY projects!
"Green Juice" Fresh Breath Treats for Dogs
Not only will your dog get into the St. Patrick's Day spirit with these treats, but he will also have fresh breath for giving out kisses!
Homemade Chicken and Spinach Cat Treats
These treats are only a little green so they don't deter the finickiest of cats!
You can make a bowtie for every holiday using this tutorial and some seasonally printed fabric!  This project is great for cats, dogs, ferrets, hamster, or whatever other critter you've got at home!
Bowties not really your pet's style?  Check out this adorable wrap-around collar tutorial.  (The bedazzling is an added bonus)
DIY St. Patrick's Day Pet Treat Jar
Need something to carry your pet's treats in on the way to your local parade?  Decorate a treat jar for the holiday!  You can even throw in a Greenie's Dental Chew-it'll add to the aesthetic and help to keep your pet's teeth clean.
Green Outfits for You and Your Pet
Now after all of these cool treats and tricks we've provided, you might almost forget about getting yourself into the green spirit!  Check out this style article for ideas on how to dress yourself and your pet greener than green!
Do you have any ideas that we didn't list?  Or do you have other exciting St. Patrick's Day plans?  Let us know in the comments below!