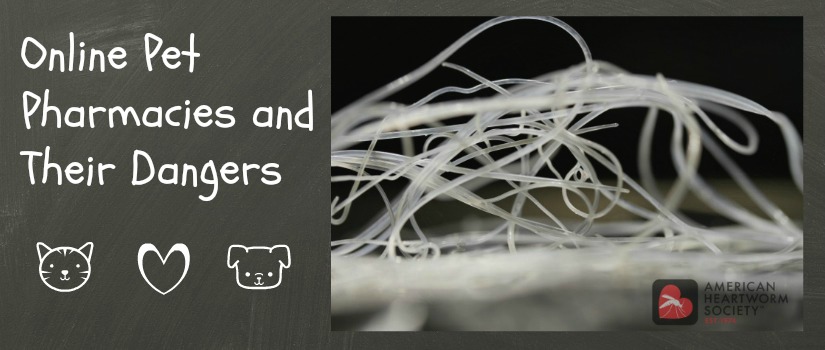 While ordering medications online for our pets may be quick and easy, it comes with a great risk.  Online pet pharmacies are becoming more and more popular and the dangers
Online pet pharmacies have many issues.  To start, they are not subject to the same regulations as veterinarians and many of the products may be similar but are not FDA approved. The pharmacies may get their products through the "grey market."  This means that the pharmacy may purchase a product from another individual rather than from a veterinarian or directly from the manufacturer.  These pharmacies can also order products from other countries and can arrive frozen or overheated, which renders the medication useless.
Counterfeit products are also an issue with online pharmacies.  We have even had clients who complained that the 1-800-Pet-Meds site charged their credit card before the prescription was approved by the veterinarian.  If the prescription had been declined by the doctor after the owner's credit card was charged, the owners would then have to fight PetMeds to get their money back.
Also, manufacturers do not guarantee products through online pharmacies.  So if a pet gets heartworm disease while taking a prevention product ordered off an online pharmacy, the manufacturer will not cover the cost of treatment or reimburse the owner.  These same manufacturers will reimburse you if your pet contracts heartworm disease while on prevention that you purchased from your veterinarian.
Some online pet pharmacies have even filled prescriptions without a veterinarian's approval, which is illegal.
In the end, getting any of your pet's prescriptions, especially heartworm prevention, from sources other than your veterinarian can be dangerous to the health of your pet.  Talk to your veterinarian about which heartworm prevention is right for you and about any discounts or rebates they may offer.