The Lodge at Sandstone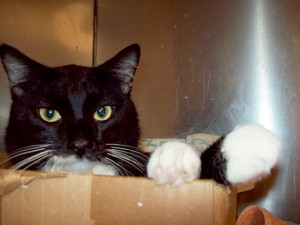 Although there is no place like home, it is our sincere purpose to provide a safe, comfortable, and loving environment during your pet's stay. Our trained kennel staff will closely attend to each pet's needs. Daily medications or insulin can be administered by our registered veterinary technicians. A veterinarian will be available to treat minor ailments as well as any emergencies that could arise.
In order to familiarize ourselves with the pets in our care, we require a physical examination by one of our doctors within the past year. Dogs will need vaccination records for rabies, distemper, parvo, bordetella (kennel cough), and canine flu. Cats must be up-to-date on their rabies and FVRCP vaccines. Flea control is available at the hospital.
We feed dogs Purina EN, a high quality, prescription diet for gastrointestinal health. Cats are offered Purina, Iams or Science Diet dry. You are welcome to bring your own food, blankets, or toys, but we cannot be responsible for misplaced items. We have several large dog runs and roomy cat cages. We try to ease anxious boarders with calming pheromones, music, soft bedding, and boxes for cats to curl up in. Cats are cuddled and dogs play outside in the bricked-in exercise area three times a day or twice on Sundays.

The Grooming Salon at Sandstone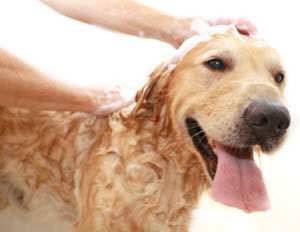 With over 30 years of experience, Sheila has mastered the art of pet styling! Let her know your preferences, and she will do her best to pamper your dog or cat. Grooming sessions include a shampoo bubble bath, professional clipping, blow dry, brush out, ear cleaning, and toe nail trim. We can accommodate larger dogs with our walk-in shower area. If necessary, our doctors are available to supervise sedation in order to provide a more peaceful grooming experience. Proof of vaccination must be presented prior to your pet's appointment. Dogs need to be vaccinated for rabies, distemper, parvo, and bordetella (kennel cough), and cats need to be current on their rabies and FVRCP vaccine.